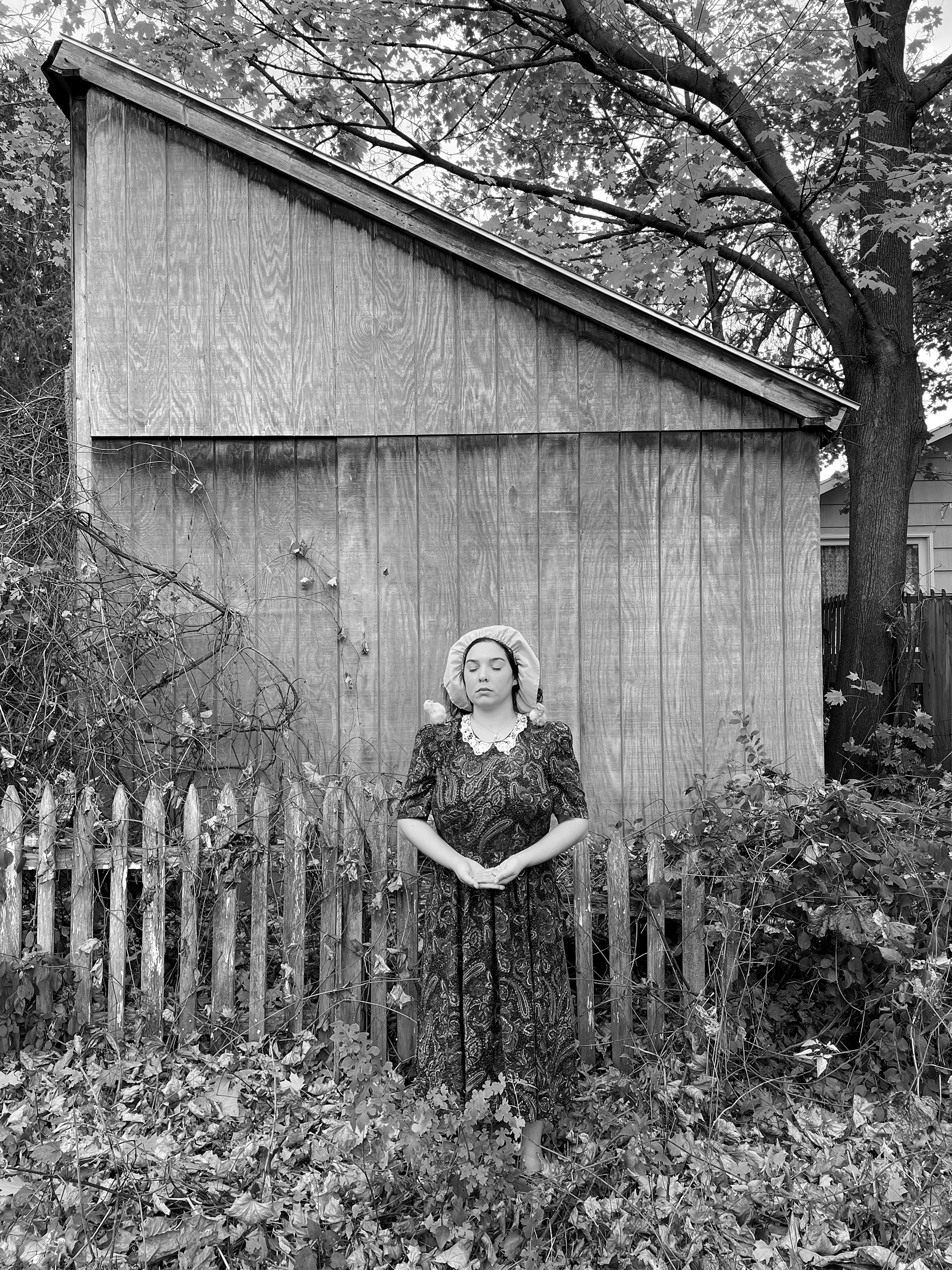 Zelikha Zohra Shoja (b. 1990) is a moving image artist, shape-shifting puddle, and gham-khoor* living on
Onundagaonoga territory
(

Syracuse, New York).
Her artistic practice engages in communal storytelling, grief-work, and post-memory, or the transmission of memory. Through textile, deep listening, video, and an embodied archive, she explores how collective experiences can be transferred, mirrored, and felt by others. She is a co-stewardess of Stone Soups, a collective meal series throughout Central New York. Shoja received a BA in Diaspora Studies from George Mason University in 2018 and is currently pursuing an MFA in Art Video from Syracuse University.
She has exhibited and participated in screenings at the Aurora Picture Show (Houston, TX), Everson Museum of Art (Syracuse, NY), Goethe Institute (Almaty, Kazakhstan and Tashkent, Uzbekistan), Governors Island (New York, NY), Khodynka Gallery (Moscow, Russia), The Living Gallery (New York, NY),

Millennium Film Workshop (New York, NY),
National Art Gallery — The Palace (Sofia, Bulgaria), New Wight Biennial (Los Angeles, CA), Rhizome DC (Washington, D.C.), Strangloscope Experimental Video International Festival (Centro Itajaí, Brazil), 
Worth Ryder Gallery (Berkeley, CA), Vancity Theatre (Toronto, Canada), among others.​​​​​​​
*Persian for "grief eater"
​​​​​​​